Due to the very high volume of orders this season, processing and communication for some orders may be delayed this spring. At this time commercial orders will take priority. We will be in contact in regards to smaller orders as soon as possible and shipping them out as we are able. Please remember to include your mailing address on the order form, as this will allow us a quicker turnaround time for these orders when the time comes. Please be patient with us as we return emails as well, we will get to you. We appreciate your continued patience and understanding. 
Please fill out the form below to place your order. Alternatively you can download the form and email it to us.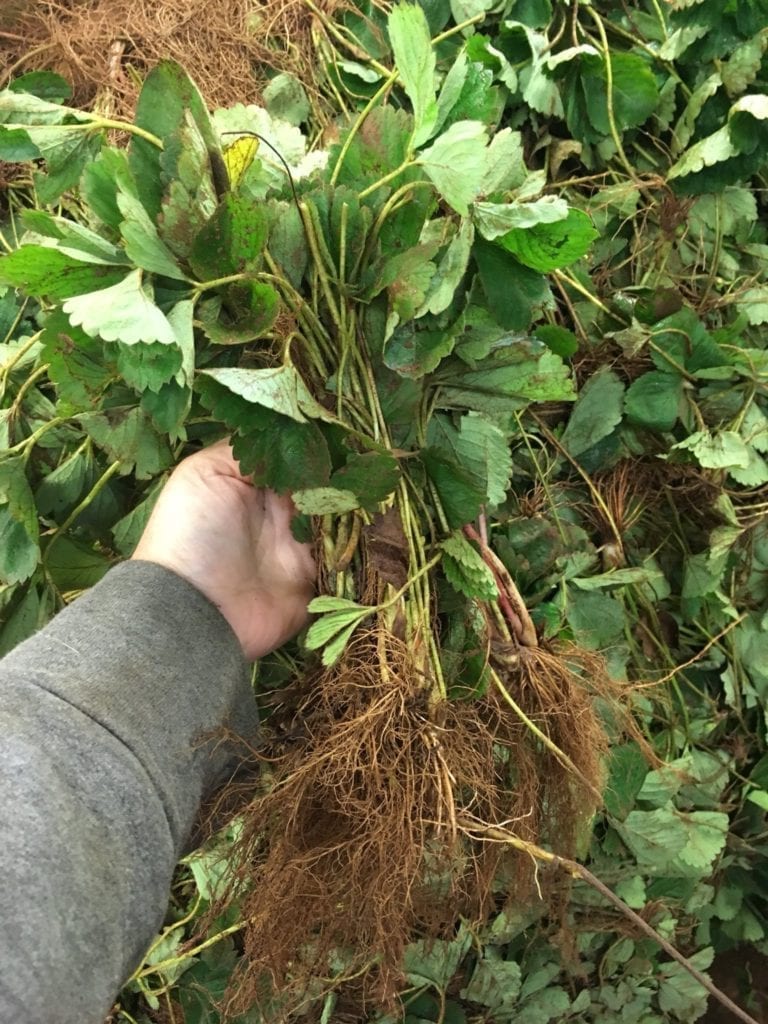 All of our plants are grown from foundation stock, our own as well as stock from other sources, in soil fumigated at the recommended labeled rate under carefully controlled conditions. All plants are inspected by professionals from the Nova Scotia Department of Agriculture and from Perennia.
We pack our strawberry plants in bundles of 25, we try to allow an extra 4% per 1000 plants for packing errors. Raspberry canes and asparagus crowns are packed in bundles of 10. Blackberry canes and rhubarb crowns are sold individually. Our nursery stock is available from the first of April through to early June. However, no order will be held after June 1, unless it has been paid in full.
Special Note: If you are coming to pick up strawberry plants at the nursery be sure to bring something to cover them with, to protect them from the sun. When plants thaw out too quickly it can cause damage to the crowns